Date/Time
Date(s) - Wednesday, May 3 - Sunday, May 7
All Day
Location
Fontana Village
Categories
The 15th Annual MINIs On The Dragon is not just a nearby event, it is the largest grass roots MINI event in the country. And this being the 15th year of the event, it will be "Spec – MINI – Tacular"
Since it is just "down the road" from us, there is no excuse not to attend at least one day of this 4 day event. If you like MINIs (and why else would you be reading this) and like having fun with your MINI friends, there is nothing like having  800 MINIs and over 1000 MINIacs together for a weekend. Even just seeing it is amazing.
Although the event is not until May there are 3 things you must do ahead of time and it is best if you do them in the time periods suggested:
FIRST: CREATE AN ACCOUNT on the MOTD website. You need to do this first and there is no cost or obligation but it will save you time in the next steps. (Each person needs their own account) If you already have an account from recent years, you can just log into the same one.
SECOND: REGISTER AS A PARTICIPANT for the event on the MOTD website. There is a charge of $12 per person and you can also order pre-paid items and events (Welcome Dinner, Dragon Bingo, Brewswap, Farewell Dinner, Grill Badges and Event Shirts). 
THIRD: SIGN UP FOR DAY DRIVES as soon as possible starting on Feb 11th. By now you should have already been looking at the schedule and have selected the ones you want to do. 
REGISTRATION OPENS ON JANUARY 6TH !!!
Day Drives will open on February 11th 2017

– 9:00am EST
Shirt and Grill Badge Orders will Close on April 2nd
Registration Closes on April 20th
For complete information on MINIs On The Dragon, check out the extensive website: www.MINIsOnTheDragon.com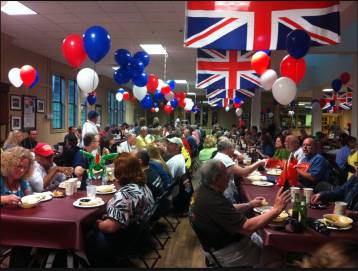 # of Spaces Booked
0
Who's Going (does not show attendees guests)